Basic Maintenance Tips for Artificial Turf Grass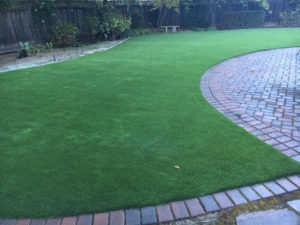 Let's be honest, one of the major benefits of artificial turf grass is that it is not as demanding as real grass. Just establishing a new lawn alone can feel like a full time chore, and there is no guarantee all of it will even take. However, in order to keep your artificial lawn looking its best, there is a certain level of service required.
The good news is that your new turf lawn for your San Francisco home still only needs a minimal amount of care. Being informed about that care, so that you can stay on top of it, is vital for long term success. Some of these tasks can be DIY or you can opt to let a professional address the maintenance work, as well as the initial installation.
What You Need to Know
Turf grass is definitely unique, when compared to the real thing. That means the manner in which you take care of artificial grass will be quite different. Some examples of this include:
Keeping your grass clean is now something you have to think about. Artificial turf does require cleaning, which is usually easily handled by using a leaf blower. This will remove most of the dirt and debris that gather on your lawn. For sticky spills from a holiday party, simply hose it off.
Watch for intrusive grasses or weeds, as well as pests. As with real grass, weeds and insects can be a problem. With real grass, however, it means the health of the lawn is at stake. With faux grass, it is more about keeping it looking good.
Keep in mind you will now have to take precautionary measures to avoid turf stench. This is a common problem for homeowners with pets who use this space as their bathroom. Clean it regularly and use a disinfectant to reduce the likelihood of odors.
Above all else, make it a point to trust in the best local experts for the services that you need. Bay Area Turf is the only name that you need to know, when it comes to artificial turf maintenance.