Benefits & Features Of Tiger Turf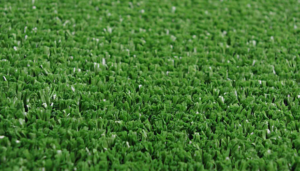 Tiger Turf is the essential San Francisco Synthetic Grass for residential and commercial landscapes. If you are looking into the benefits and features of this synthetic turf product, Bay Area Turf is here to explain the benefits and features of our artificial grass products.
Both commercial and residential property owners in the San Francisco bay area are discovering the benefits of having Tiger Turf synthetic landscapes. Here in California, water conservation is on everyone's list of concerns.
Water conservation is vital, so many landscapes are at risk. With Tiger Turf, landscapes are not affected by drought conditions. The landscapes stay beautiful and water is conserved for tree growth, food growing, and consumption.
Tiger Turf Landscapes
One of the most realistic tiger turf products for landscapes is the Everglade Spring Pro. This synthetic grass product has both lime green tones and darker tones that are blended together for a realistic effect.
It is strong and beautiful, soft to the touch, and withstands heavy foot traffic well, which is what makes it a good choice for any type of landscape.
It is perfect for any landscape, dog run, play area, campground, lakeside, or garden surround. The product is resistant to heat, fire, chemicals, frost, and UV ray damage.
Tiger Turf Petscapes
Tiger Turf for pets has a unique turf backing that doesn't bond with pet urine. This eliminates the problem of unwanted odor that results with other types of synthetic grass. It is designed for moderate to heavy traffic.
The blade variation consists of field green, lime green, and tan thatch. It is heat, frost, flame, chemical, and UV ray damage resistant.
Antibacterial Durafill
Urine Neutralizing ATD
Perforated Drain Core
UV Stabilizing Pet Turf
Non-Toxic Turf Fresh
Turf Core Drain System
Tiger Turf Zeolite Max Deodorizer
Turf Fresh Odor Enzyme Solution
Tiger Turf Playgrounds
Tiger Turf makes playground products that stand up to heavy foot traffic and a lot of abuse. There are several options in composition and color combinations to choose from.
Instead of pebbles, sand, asphalt, or other materials that aren't safe or attractive, Tiger Turf's playground product is ideal for all age groups from primary school to high school. It maintains the lush and fresh appearance year round.
Tiger Turf for Sports
Sports turf has to be durable and safe. Tiger Turf sports products are approved by FIFA for all levels below the World Cup Finals and by the U.S. Golf Association's championship standards. They are made of high-quality materials for extreme weather and foot traffic conditions. They are perfect for sports such as golfing and soccer.