How Synthetic Grass Benefits the Environment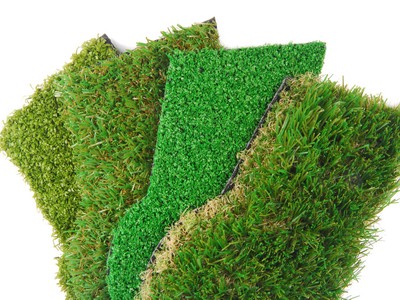 A beautiful lawn is one of the best things you can do for your home. Yes, that's right: A healthy, well-maintained lawn can do wonders for your home, which is certain to be your most important investment. After all, a stunning lawn can provide . . .
Better curb appeal
Higher property value
A more comfortable home
Of course, a lawn isn't exactly the best thing you can do for the environment because of the energy and water one can consume. Fortunately, you can enjoy all of the benefits of a stunning lawn without the environmental drawbacks by getting synthetic grass for your San Francisco Bay home! Read on to learn all of the great ways that this lawn option can help the environment.
Reduced Water Consumption
A natural lawn needs a lot of care in order to be healthy and beautiful and worth keeping. Of course, we can't talk about natural lawn care without talking about water consumption -- and quite a lot of it. We also can't talk about excessive water use without talking about the impact that this use has on the environment.
Fortunately, you don't have to put a strain on your local water resources to enjoy a stunning lawn. Instead, you can get synthetic grass. This lawn option looks stunning, and it doesn't require any water, making it a great option for your home and your area's water supply.
Elimination of Harmful Toxins
Water usage isn't the only way that a lawn can affect your local ecosystem. You also need to consider the chemicals that go into keeping many natural lawns healthy and beautiful. These chemicals can run off after a rainfall and negatively affect the local wildlife. Just a few of these chemicals include . . .
Weed killer
Pesticides
Chemical lawn builders
The good news is that you won't require the use of these chemicals if you opt to get a synthetic lawn. This lawn will continue to look beautiful for years to come, and without the runoff from these chemicals, it won't harm the local wildlife.
Reduced Landfill Needs
A major problem in terms of environmental health is landfills. Unfortunately, if you maintain a natural lawn, you'll only be contributing the filling up of these landfills. After all, that's exactly where much of your yard trimmings go after you handled your lawn maintenance.
Fortunately, you can maintain a beautiful lawn without contributing to landfill pollution. To do that -- you guessed it -- simply opt to get synthetic grass instead of a natural lawn. Synthetic grass doesn't require mowing, so it won't produce litter.
Call Our San Francisco Bay Area Synthetic Grass Experts to Go Green!
Does synthetic grass sound like the right choice for your yard -- not to mention our Mother Earth? If it does, don't hesitate: Call the pros at Bay Area Turf today. Our experienced San Francisco synthetic grass experts offer high-quality products that will have your yard looking like a dream while also helping to keep earth as healthy as can be.