Learning About Maintaining Your Artificial Grass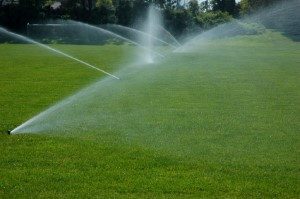 It seems strange that an artificial grass would require any type of maintenance. Isn't that the point of having turf grass in the first place - a lush, green lawn without all the required upkeep?
For the most part, that is still true. However, as with any element of your home, inside or out, there is at least a basic level of care involved, the same way you have to dust and polish the furniture inside your house.
Simple and Easy Care Tips
Living in the San Francisco Bay Area means you want your lawn to look stunning, in order to match your home. The exterior of your house is what makes the first impression and adds to the curb appeal. Yet, it is unrealistic to be able to keep a perfect green grass, all year long. This is where artificial grass comes into the equation.
Have the appropriate equipment at hand. You can now trade in your lawn mower, rake and hose for a quality stiff brush and a leaf blower. This not only simplifies the job, it means you no longer need a storage area for large, cumbersome equipment.
The post-installation care is probably the most important. It is common for excess sand to make its way on to the surface. This not only looks unsightly, it means the sand is not properly in place. Sweep sand across the turf so it can make its way into the infill, which will help your new lawn settle properly into position.
As a general rule, you need only tend for your turf grass about once every three months, or seasonally. That's certainly a lot less demanding than traditional grass which can require almost daily attention. However, if your lawn gets a fair amount of traffic with pets and kids, you'll want to increase the cleaning amount, especially for any accidents that require cleanup.
Brush and rinse as needed, and still get proactive about using pesticides. Weeds and pests can still infiltrate your fake grass. Avoid problems by preventing them from occurring in the first place.
Find a Pro to Work With
Smart locals know that by calling on Bay Area Turf, it means getting the best possible service that there is. From the installation of your artificial grass, to maintenance, to just answering any questions that you may have, we will be there. Call us today for your free on-site consultation!