San Francisco Synthetic Lawns Offer a Great Return on Investment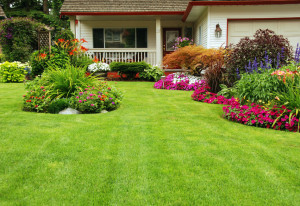 It has been estimated that 70% of a households water bill is from watering their lawn. Now this is considering you are watering your lawn enough to keep it alive.
So let's do some math. If your water bill is say $150 / month and let's say you have Bay Area Turf replace all your lawn with San Francisco synthetic grass . Let's say around 1200 sq ft. If you order our top of the line product completely installed for only $10/sq ft it will be approx. $12,000. Now I know that seems like alot of money. But wait!
70 % of $150/month = $105 per month savings or $1,260 per year
The total cost of the Artificial grass installation is $12,000 / $105 per month water saving.
Your new, always green, water free Bay Area Turf installed San Francisco synthetic lawns will pay for itself within 115 months or 9 years 7 months. That means in the rest of your synthetic lawns 25 year lifespan (15 years 5 months) you will save approx $19,425 in water costs. THAT IS JUST WATER SAVINGS! That's an overall ROI of 161.9% and an annual ROI of 6.5%
You can also offset the upfront cost with our great financing options of up to 18 months same as cash or 84 months ZERO INTEREST financing.
Give us a call today to learn more about our products and services for San Francisco synthetic lawns .